2017 Foley Scholars and GVU Distinguished Master's Student

(L to R): Kayla DesPortes, HCC Ph.D. student (adviser Betsy DiSalvo); Tesca Fitzgerald, CS Ph.D. student (advisers Ashok Goel and Andrea Thomaz); Tom Jenkins, DM Ph.D. student (adviser Carl DiSalvo); and Morgan Orangi, HCI MS student (adviser Carl DiSalvo).
Awardees and Finalists
Learn More about the four awardees and eight finalists
James D. Foley Scholars & GVU Distinguished Master's Students
About the James D. Foley GVU Center Endowment
Foley Scholars Program Turns 10
Creating new computing-powered innovations and guiding users through a rapidly shifting technology culture is a large part of the collaborative work in the GVU Center at Georgia Tech.
The GVU Center seeks top graduate students to help shape cutting-edge research that is focused on how people can use computing technology in understanding and improving their daily lives. The Foley Scholars program is the center's highest award for student excellence in research contributions to computing. This year, the Folar Scholars Program celebrates its 10th anniversary. Over the program's 10-year history, it has recognized more than 25 graduate students for their achievements. These scholars are among the GVU Center's best and brightest students and alumni who have gone on to win further accolades in industry and academia.
The GVU Center Foley Scholars Finalists for 2017 below have been chosen from a talented and diverse group of applicants representing research programs from across Georgia Tech. Finalists are selected for their research vision and the potential impact of their work. The Foley Scholarship includes a $5,000 award and gives students more visibility for their research and potential new collaborative opportunities. The recipients of the scholarship will be announced in October at a special ceremony. The scholarship is supported by donor gifts to the James D. Foley GVU Center Endowment. The endowment was started in honor of James D. Foley, a professor of Interactive Computing, pioneer in the field of Human-Computer Interaction, and a continuing influence in the lives and research of students and faculty in the GVU Center.
The endowment also supports the GVU Distinguished Master's Student Award, in its third year, and recognizes excellence in research by master's students. These graduate students play critical roles in many of the labs and projects affiliated with GVU and are an essential part of the research community. The GVU Dinstinguished Master's Student Award is given to an MS student actively involved in a GVU-related research project. Each year, one student will be selected as the recipient; the award carries a $1,000 prize. Applicants must be entering the 2nd year (or later) of their Masters degree program as of each fall term, be in good standing with Georgia Tech, and be actively doing research with the GVU Center (e.g. working with GVU-affiliated faculty in GVU-related research areas). Applicants must be currently enrolled or on an internship at the time of application, and with an expectation to be enrolled at least throughout the following academic year. Citizens, permanent residents, and international students are eligible to apply.
Foley Scholar Finalists 2017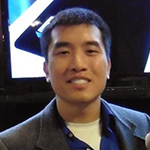 Dar-Wei Chen is a Ph.D. student in Engineering Psychology and is advised by Richard Catrambone. In the Problem Solving and Educational Technology laboratory, Chen focuses his research on designing instructional materials in ways that enable students to learn in durable and generalizable ways, especially in environments where a teacher might not be available. Rapidly-improving technologies have given many people the ability to summon any facts to their electronic devices from anywhere and at any time. Chen studies the unique pedagogical challenges this presents and how it will affect learning for the next generation of students. His dissertation examines "productive failure," the hypothesis that students will learn more effectively when allowed to struggle and fail while problem-solving on their own before receiving canonical instruction. Studying PF instructional methods, Chen is examining how students perform relative to traditional "direct instruction" methods (those in which students receive canonical instructions first before completing practice problems). Chen will carry out a study in the domain of cryptarithmetic, a STEM-like domain that students might not have pre-existing familiarity with, and then replicate the study in the Rubik's Cube domain to find out whether the effectiveness of PF might change when students are engaging with material that is not as academic in nature. Chen hypothesizes that using PF methods will necessarily activate long-term and pre-existing knowledge when students are initially thrown "into the fire" of problem-solving without instruction first. The resulting connections between the old information and the learned material will help students retain the learned material for longer periods of time.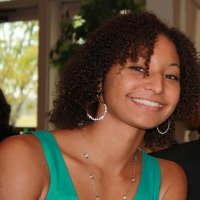 Kayla DesPortes is a Ph.D. student in Human-Centered Computing and is advised by Betsy DiSalvo. DesPortes' research is designed to change student apathy of computer science into deep-rooted engagement in the subject. She seeks to change how computing is regarded, so that students can understand and experience its interdisciplinary capabilities and feel confident that they can be producers rather than just consumers of the technology. She is also providing opportunities for a diversity of students to experience technology through enabling them to create with computing in ways they find personally valuable. Based upon the idea that personal values have a lasting impact on life choices, DesPortes' research introduces a new approach to the field of the learning sciences called "Value-driven Learning". This approach focuses on creating a framework that engages students in iterative design, while scaffolding the students in reflecting on and integrating their values into the educational experience. Right now she has deployed two iterations of Value-driven Learning: the MoveLab in a one-week workshop and the Day of the Dead Interactive Puppets in five learning environments ranging from middle school to graduate school. The MoveLab involved middle and high school girls creating technology enhanced dance performances with dancers and engineers. The Day of the Dead project involved participants reflecting on someone that has passed away or something they have lost, and creating a computational object to represent that person or thing. An analysis has identified the promise of Value-driven Learning for creating inclusive and equitable learning environments in computing, across demographics.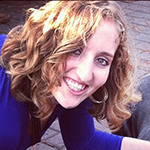 Michaelanne Dye is a Ph.D. student in Human-Centered Computing and is advised by Amy Bruckman and Neha Kumar. Dye's research aims to inform the responsible design of information-focused interventions for sustainable development. She does this by conducting work that incorporates the values of individuals at each step of the research process in order to contribute to a critical understanding of the ways users experience, appropriate, and alter information communication technologies (ICTs). This vision is at the core of Dye's dissertation research, which is focused on developing a holistic picture of internet access and use in Havana, Cuba. Up until recently, internet access in Cuba was limited to five percent of the population. In the absence of access to global networks of information, individuals have developed their own community-based, information networks. At the same time, policy in Cuba is changing and access to the internet is becoming more prevalent. Dye's work seeks to understand the particularity of each of these parts, and the bigger whole as it emerges during this time of transition. Through ethnographic research in Havana, she is exploring the ways diverse stakeholders actively and creatively stitch together multiple infrastructural commitments to co-create the "internet" in Cuba. Her work has examined how new internet access initiatives (like WiFi hotspots) and the use of social computing technologies (like Facebook) are impacting individuals in Havana and the local innovations that have emerged as a result. Building on previous and ongoing work, Dye's aim is to inform policy changes and future technological advancements in Cuba.
Tesca Fitzgerald is a Ph.D. student in Computer Science and is advised by Ashok Goel and Andrea Thomaz. Fitzgerald is preparing now for a future where interactive robots are a part of everyday living, and she is doing so by designing robots to adapt to unpredictable environments in a similar manner as humans. Robot-learning algorithms do not exhibit the same type of creative problem-solving abilities as human learners. Even when an unfamiliar problem is related to one that it has previously encountered, a robot learner is unable to adapt the previous solutions to address the current scenario. Fitzgerald is researching how humans reason and acquire skills in order to transfer that knowledge to robot learners. Her research vision includes the goal of enabling robots to adapt to uncertainty in human environments and interact more closely with humans. By evaluating current theories of human cognition on a robotic platform that is capable of real-world action, perception, and interaction, Fitzgerald's research contributes to the communities of both cognitive science and human-robot interaction. Using the human cognition trait of adaptability, Fitzgerald is enabling a robot to (1) learn from a single demonstration of a task, and (2) seek assistance from a human teacher in order to repeat the task in a new environment. Fitzgerald has proposed a method that allows a robot to store demonstrations of tasks as individual experiences in memory, later recalling and adapting the most relevant experience to address a new problem. The goal is to use a case-based approach to enable task learning and adaptation using interactions across a range of scenarios.

Matthew Guzdial is a Ph.D. student in Computer Science and is advised by Mark Riedl. Guzdial's research focuses on creative machine learning (ML) and stems in part from his perception of the failings in modern ML systems, which are able to replicate existing tasks, but are unable to generate classes that haven't been seen before. He seeks to discover creative solutions via machine learning, what he considers as one of the most pressing problems in the field and one that has great potential for broader impact. Guzdial's current research project focuses on automatic game generation trained on gameplay video. A video game represents a simplified version of reality with a consistent structure and an underlying physics system. The nature of physics-based games allows people to anticipate techniques developed in this research project that can be adapted or expanded to more and more complex domains such as scientific ideation and art generation. Guzdial makes use of novel machine learning techniques to model spatial and design elements and gameplay actions from gameplay video. Inspired by research in the graphics field, he developed a process based on automatic categorization to learn a model of level design. He's also tackled automated game understanding, which represents a new artificial intelligence challenge. This work resulted in Guzdial's AI being able to essentially "clone" a game engine from gameplay video and also use an AI agent to play through the game using the cloned engine. Guzdial is currently combining these various breakthroughs to achieve full automatic game generation.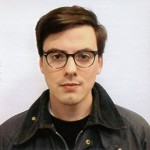 Tom Jenkins is a Ph.D. student in Digital Media and is advised by Carl DiSalvo. For his dissertation, Jenkins is creating a design research project that uses an ecological approach to develop speculative Internet of Things devices for domestic outliers. This is an example of using research through design to explore designing for alternative social configurations and to understand the role technology might play in sustaining those arrangements. In particular, Jenkins is interested in how Internet of Things might operate as a technical practice and a system of objects inside of cohousing communities. Cohousing is an intentional community designed to operate like a village in an urban environment. Residents know their neighbors, own their own homes, and share ownership of a larger common house as well as the property that the community sits on. A "smart home" for cohousing provides a way to think about domestic IoT in a new way: it operates across multiple residences, but only one home. Jenkins' project explores what a social covenant might look like for IoT objects, platforms, or APIs in this environment. This research activity in cohousing offers a vantage point to critique contemporary IoT practices as well as provide a venue to design and build Internet of Things technologies from an ecological perspective. Design valences unique to cohousing, such as ideas of where the boundaries of "home" are, or what counts as public and private space, or how groups of more than 40 people could share technologies in their homes begin to reframe what future IoT systems might be like.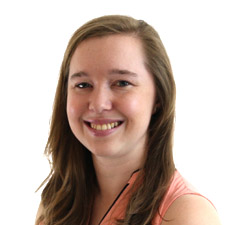 Miranda Parker is a Ph.D. student in Human-Centered Computing and is advised by Mark Guzdial. Parker's dissertation work explores the "intervening" variables between socioeconomic status (SES) and Computer Science (CS) achievement. Understanding more about the relationships among these variables could lead to a better understanding of the state of equity or inequity in computer science classrooms. Parker posits that SES could affect certain variables that in turn affect CS achievement. These intervening variables could be access to computing opportunities, perceptions of computer science, encouragement to pursue computer science, availability of toys that develop spatial reasoning skills, or a myriad of other variables that then give a student a better chance at achieving success in computer science. Parker is researching what the primary intervening variables are so that interventions can be made that improve those variables in order to give students a better opportunity to learn computer science. In a pilot study, she administered surveys to undergraduate students at Georgia Tech in their first computing course. Preliminary results show relationships between certain variables, but the impact of SES on CS achievement is hard to determine since students at Georgia Tech are fairly privileged, coming from medium- to high- SES, according to the study. Due to the lack of variance in the data set, Parker is expanding the study population to more institutions. The next steps focus on growing the results from the pilot study through qualitative methods, followed by a large-scale deployment of revised surveys to better quantify the relationship between the intervening variables, SES, and CS achievement.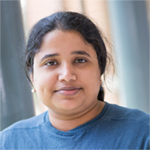 Umashanthi Pavalanathan is a Ph.D. student in Computer Science and is advised by Jacob Eisenstein. Pavalanathan's research includes studying factors that are shaping contemporary online writing, which is becoming increasingly distinct from other forms of written language. Such factors include the need to convey varied social meanings in online interpersonal interactions and the affordances made possible by technology-mediated channels. Pavalanathan's thesis project investigates this interplay through a series of large-scale studies of linguistic style variation in online writing using computational techniques from machine learning, natural language processing, and statistics, and theoretical constructs from sociolinguistics. Understanding the social dimensions of linguistic style variation in online writing has important consequences for the design of language technology and social computing systems, and beyond. Pavalanathan's thesis work broadly fits in the emerging research discipline called computational sociolinguistics, which integrates aspects of sociolinguistics and computer science in studying the relation between language and society from a computational perspective. The project focuses on five broad research questions related to the social aspects of linguistic style variation in online writing and is designed to advance the understanding of how individuals utilize the affordances in online social platforms and shift style to achieve varied social goals. Broadly, this type of computational sociolinguistics work will be a key towards creating socio-culturally aware artificial intelligence and socio-technical systems. Although this area is still new compared to other computational social science areas, there is an escalating interest in computational sociolinguistics and it puts Pavalanathan in a unique position to contribute to challenging work in an emerging interdisciplinary research area.
GVU Distinguished Master's Student Finalists 2017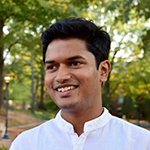 Vedant Das Swain is a MS-HCI student and is advised by Gregory Abowd. Das Swain is part of the CampusLife Project, a large scale multi-university project that started as the StudentLife Project in Dartmouth. The motivation behind the effort is to determine if mental health and academic performance could be correlated, or even predicted, through a student's digital footprint. Contextual data from students was captured through their interactions with mobile and wearable technology, social media and the environment itself in a month-long study. Das Swain is responsible for exploring, analyzing and testing the methods of acquiring the relevant type of experiential and contextual data specifically for large scale in-situ studies that are conducted remotely. His focus is on designing and validating methods that reliably and accurately obtain (and quantify) the markers that help identify the mental/emotional state of an individual; this includes mood, stress, self-esteem, etc. During the initial phase of his work, Das Swain navigated through the intricacies of polling various sensor data from a regular smartphone, ensuring the optimal use of smartphone resources to enable researchers to get the data they want without disrupting the daily phone usage of participants. He also is looking at the fundamental issue of how a participant's self-reported data translates to his or her mental state. Das Swain is focused on learning how to harness present day computing capabilities and everyday interactions to quantify the mental health of an individual better and affect positive behavior change.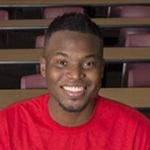 Kantwon Lamount Rogers is a MS-HCI student and is advised by Mark Guzdial. With computing a constant in daily life, Lamount Rogers sees an opportunity and need for people to be creators, not just consumers, of computing tech. Equipping people to learn computer science has had middling results, with low completion rates for massively open online courses (MOOCs) in the subject and little financial incentive for people who know computer science to teach it. Lamount Rogers' current research project, interactive electronic books (eBooks), aims to change this trend by producing higher completion rates than MOOCs and facilitating improved learning. The eBooks are designed to educate instructors who have no prior computer science knowledge and equip them with the content and pedagogical understanding needed to teach other students. Lamount Rogers' role in the project is analyzing log files of users to gain insight on how people are currently using the eBook and how it can be improved in the future. Most recently, teacher and student versions of an eBook were created for the College Board's Advanced Placement Computer Science Principles exam. A log file analysis by Lamount Rogers made design recommendations for creating different AP CS exam eBooks for novice (students) and expert (teachers) learners based on his findings that the two populations use the books and learn information differently. His personal research vision is to improve the participation and success of minority students in computer science and STEM. Teachers who work in school districts that cater to black and hispanic students often lack computer science knowledge and he hopes this project can offer opportunities to affect change in these districts.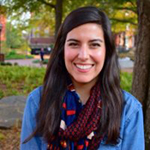 Morgan Orangi is a MS-HCI student and is advised by Carl DiSalvo. Orangi's personal research vision is one that encompasses community-building through technology. She desires to empower unique communities by introducing and integrating technology that enhances their sense of identity and methods of communication while also bringing awareness of these communities to an external audience. One project with Atlanta's Proctor Creek Stewardship Council resulted in a simulation that showed how stream pollution negatively affects Atlanta residents in low-income neighborhoods along urban streams. Another of her projects aims to enhance communication within and outside of Native American reservations through white space-enabled technologies. One goal is to expand internet access and optimize internet use in remote Native American communities, as well as understand how Native Americans produce content. As with many minority groups, Native Americans are under-represented and mis-represented in the media. With internet access, they have the opportunity to replace the current narrative with authentic depictions. Orangi's is seeking to determine what type of information the reservation residents consume, how they do so and their preference for sharing. These findings can then inform the design of a system or platform for their use. Orangi hopes to add to the research literature through surveys, interviews, diary studies, and participatory design activities with reservation residents. Existing research on reservations and new media has revealed the power of and gravitation towards social networking sites for community building and also revealed the importance of connecting physical and digital environments.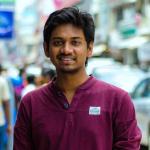 Anandghan Waghmare is a MS-HCI student and is advised by Gregory Abowd. Waghmare envisions researching and designing new techniques for computer interaction that would better connect the physical world to the digital world and augment human abilities. By designing these systems to be always available, listening and analyzing the user's environment, they are more aware of the user's actions, and the interactions become serendipitous. Waghmare's work on SoundTrak and FingerSound are examples of this concept. SoundTrak augments any object to create a 3D interaction space around it with the use of microphones and a speaker. By wearing a ring mounted with a tiny speaker, the user can interact with any surface augmented with microphones which makes the interaction space larger and allows for more novel interactions. Another project, FingerSound, is a ring which tracks the user's finger while using the palm as a touch pad. FingerSound uses a ring on the thumb to detect unistroke gestures made against the palm. Input can be started virtually at any time and in any position without requiring the visual attention of the user to select each letter. Similarly, command gestures can be made without the need to look at the device or causing the user to feel around the physical environment blindly searching for an interface device. FingerSound allows all 26 letters and digits to be written by grazing the thumb across the fingers. Putting these technologies around or on the body allows for intuitive interaction between the body and the digital world and advances Waghmare's research vision of omnipresent computing.
Funds from the Foley Endowment are used to support the students and research activities of the GVU Center, including the Foley Scholars Fellowships, awarded annually to two graduate students on the basis of personal vision, brilliance, and potential impact. Foley Scholars are selected by an advisory board comprised of GVU alumni, current faculty, and industry partners during the fall semester.
The James D. Foley GVU Center Endowment, established in 2007, is named for Dr. James D. Foley, professor and founder of the GVU Center at Georgia Tech. The award was established by Dr. Foley's colleagues and GVU alumni to honor his significant contributions in the field of computing, his influence on the work of others, and his dedication to the development of new research directions. Since its inception, the 21-year-old GVU Center has impacted thousands of Georgia Tech students by providing opportunities for interaction with faculty, research projects, and educational programs associated with the center.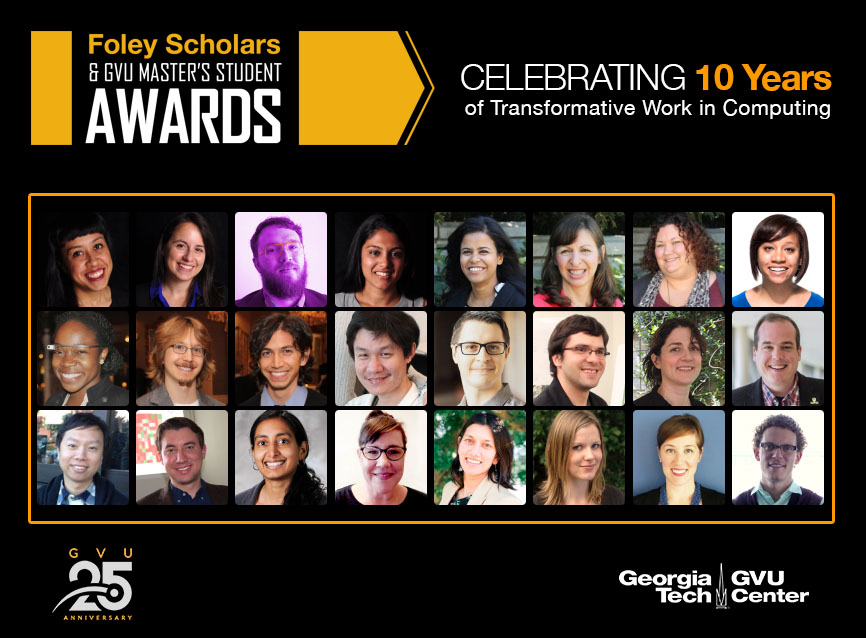 To give financially to the James D. Foley GVU Center Endowment, make your check payable to the Georgia Tech Foundation Inc. Please be sure to indicate on your check that the funds are designated for the James D. Foley GVU Center Endowment. Due to Georgia Tech policies, we can no longer take online donations.
Mail to the following address:
GVU Center at Georgia Tech
ATTN: James D. Foley GVU Center Endowment
85 5th Street, NW.
Atlanta, GA 30332-0280
If you have any questions, please contact the GVU Center at gvu@cc.gatech.edu