Featured Projects
An augmented reality mobile application that brings the wizarding world of Harry Potter to the real world for the purpose of answering the following research question: How do the following factors - timers, audio, interacting with virtual objects in the real world, interacting with real objects in the virtual world - increase or decrease a user's motivation to follow an interactive location-based narrative? This project will inform a set of design guidelines for motivating users to follow an interactive location-based narrative.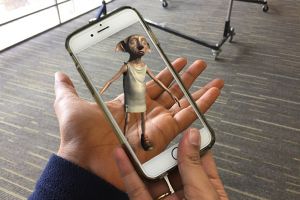 Georgia Tech scientists and engineers who are working together to install a network of internet-enabled sea level sensors across Chatham County.
Procedural instructions and worked examples have been shown to be effective learning aids in science, technology, engineering, and mathematics (STEM) learning materials. Procedural instructions are texts that describe a general method to reach a goal, while worked examples demonstrate how to apply this method to a specific instance. Research supporting the use of advanced organizers predicts that if learners see the worked example first, they can develop a basis for the problem-solving procedure.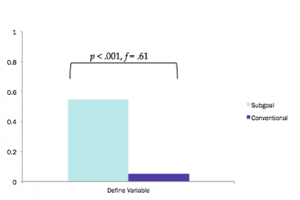 GVU News
Studies have shown that passive haptic learning can help patients suffering from spinal injury. Can it also be an option in stroke recovery?

The podcast, called the Interaction Hour, is launching Tuesday, Sept. 18 and will be available on iTunes, Spotify, and Spreaker.

Georgia Tech faculty and students will travel to Munich, Germany to present their research at the European Conference on Computer Vision (ECCV).
GVU Resource Labs
App Lab
Built for Success
A mobile computing "hackerspace."
Visit the App Lab website
Location: TSRB 333
GVU Prototyping Lab
From Concept to Creation
A rapid prototyping "makerspace."
Visit the Prototyping Lab website
Location: TSRB Basement
Usability Lab
Testing Methods and Technology
An adaptable project testing space.
Location: TSRB 216