Featured Projects
This study utilizes HMD-based VR to immerse participants in the fully autonomous car, which remove conventional steering wheels and pedals, to prompt their intuitive reactions upon the driving behaviors, as well as collects and analyzes their interaction intents, patterns, and ideal interfaces. The study contributes to HMI design of autonomous vehicles by providing insights about feasible approaches to obtain passenger perception of driving behavior. With this information, fully autonomous cars can adjust driving tactics and operations accordingly to improve trustworthiness, which is crucial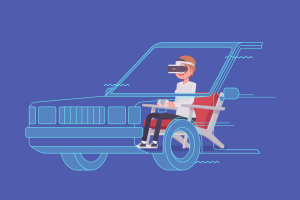 The Light Orchard is an interactive installation that invites people to walk into a grove of futuristic trees, lit with color. The trees are aware of the presence of people in their space, and can respond in many different ways. User can play different games, watch animations, and work together with different simulations, that allow them to easily collaborate, learn, and play together.
Most sound comes through our ears. However, it is also possible to pass vibrations through the bones of the head and bypass much of the normal hearing pathway. This is called bone conduction audio and can be used in situations where the ears need to be plugged, or where you need to leave the ears open to hear ambient sounds. We are studying the psychoacoustics as well as the applied aspects of bone conduction audio. A current application being investigated is the scenario of the distracted cyclist or pedestrian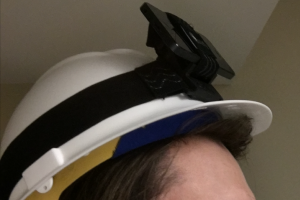 Upcoming Events
This talk discusses social cybersecurity.
GVU News
Constellations Center attends CSforALL Summit and pledges to teach 200 students computer science in Atlanta Public Schools during the 2018-19 academic year.

Conceptual expansion takes in an arbitrary number of games and then outputs original games with unique mechanics and level designs.

The AI assistant would not be a visual character, but would help students learn new techniques.
GVU Resource Labs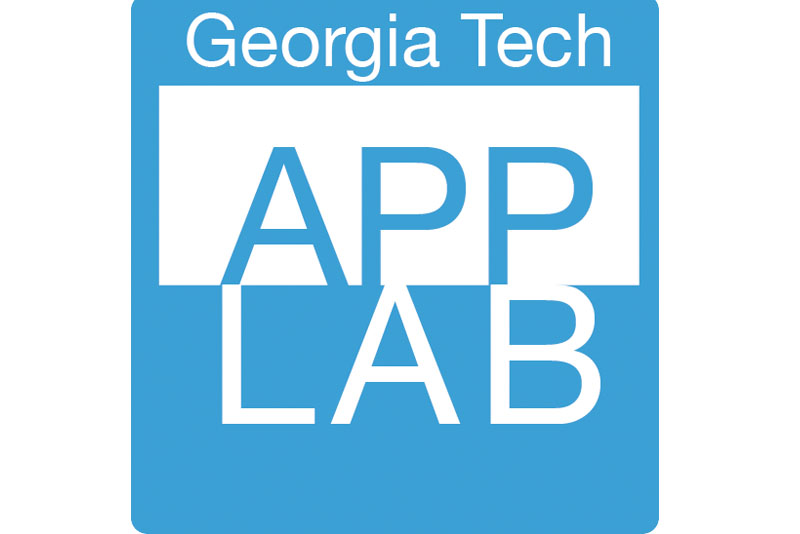 App Lab
Built for Success
A mobile computing "hackerspace."
Visit the App Lab website
Location: TSRB 333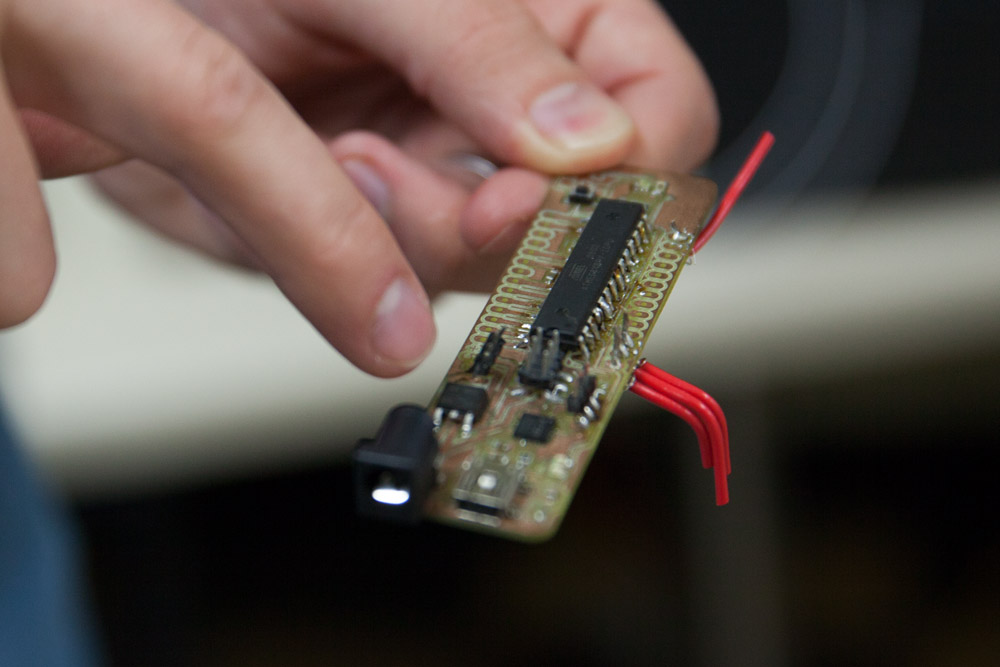 GVU Prototyping Lab
From Concept to Creation
A rapid prototyping "makerspace."
Visit the Prototyping Lab website
Location: TSRB Basement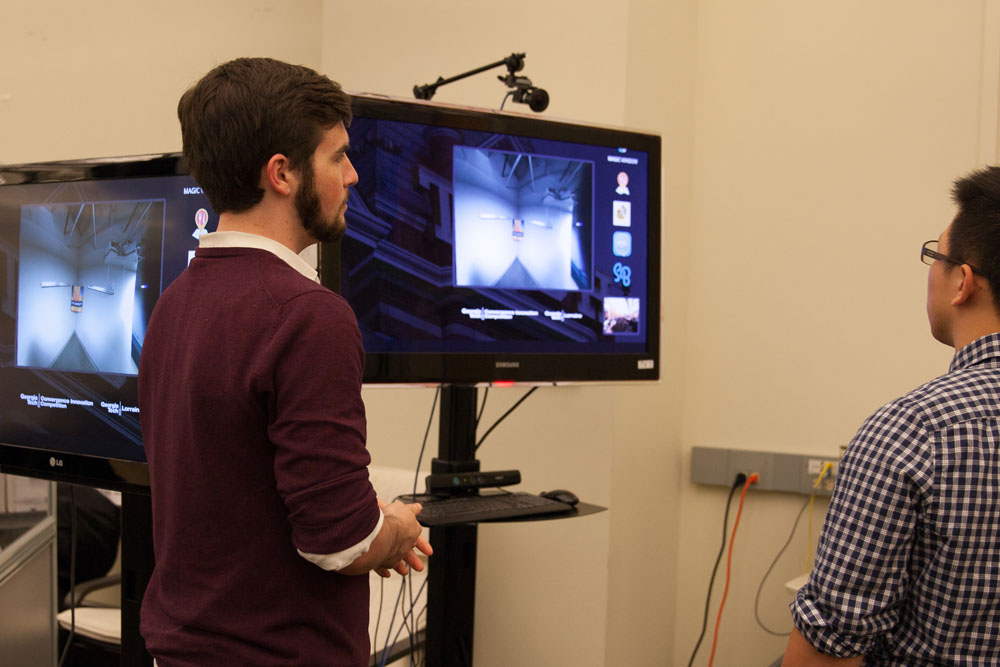 Usability Lab
Testing Methods and Technology
An adaptable project testing space.
Location: TSRB 216